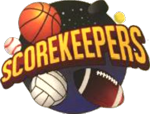 310 Maynard, where Scorekeepers is located, has a long history in Ann Arbor.  It wasn't a bar/restaurant until September 1974 when Gary Foltz and several others opened Dooley's.  It was very popular with townies and students for food and beverages and as a local meeting place.  It was one of the first "Sports Bars" in Ann Arbor when they placed over 3 big screen and numerous TVs to watch sports of all kinds, especially University of Michigan teams.
The name was changed to Scorekeepers in 1992 when Doug Foltz purchased it and it is run today by his family.
Throughout it's 44 + year history, it has gained a reputation for being the place to be in Ann Arbor.  University of Michigan students and graduates have many wonderful memories of being customers and enjoying great food and drinks. Many come in to enjoy the famous cheeseburgers and Nachos plus other menu items during Homecoming or if they are in town for business.
Happy Hour, dinner, or dancing it's still the place to be….Scorekeepers. Come join us!